Get Better at SEO with Exclusive SEO Tips, Resources and Updates
Subscribe to free weekly emails to get amazing SEO tips, SEO news updates, and thought-provoking posts recommendations.
No spam. Unsubscribe anytime.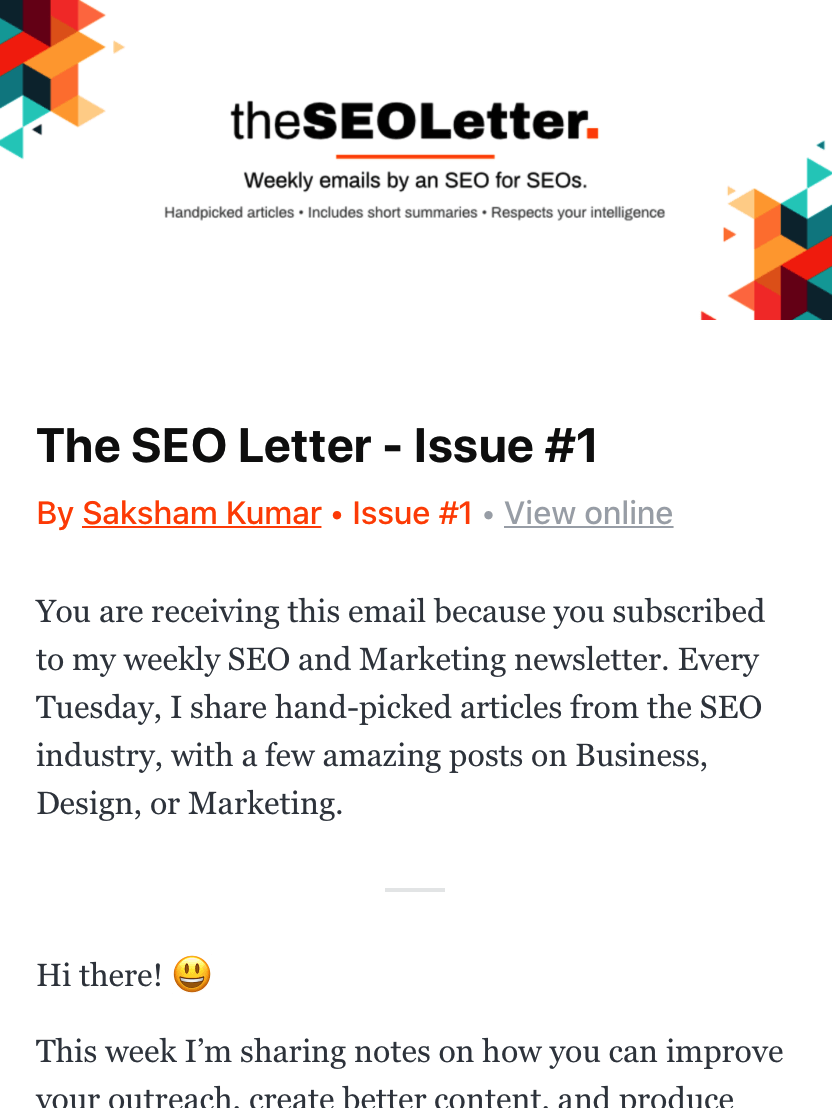 The SEO Letter features tips and resources to help business owners, creators, and marketers get more organic traffic...
No matter what field you work in, staying on top of the industry news is important to gain experience, identify opportunities and learn all the latest developments — especially in the SEO industry, where things change almost daily.
But it isn't easy to sift through the mountain of great information released every day. And even then, it takes time to separate the fake stuff from the concrete, research-based content that can help.
Here, I do the heavy lifting for you with over 20 hours of weekly research in which I scan the SEO space to find all the must-read content and summarise it for you.
My goal with each email is to share the coolest things I learn about SEO every week, including a few SEO news updates and SEO related articles recommendations … so that you can make more thoughtful SEO decisions.
So every week, you can expect:
Practical SEO tips.
SEO news.
Interesting SEO resources (guides, podcast, etc.).
This is entirely free, so if you're interested in any of this, subscribe below!
I hope these tips and resources help you along your SEO and marketing journey.